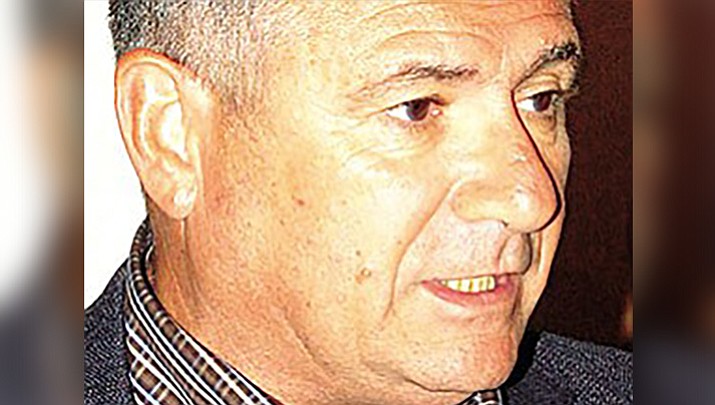 Originally Published: January 22, 2018 5:59 a.m.
LAKE HAVASU CITY – Lake Havasu City veteran organizations are supportive of bills introduced by Arizona State Sen. Sonny Borrelli that aims to honor military service men and women.
The two bills and a resolution to have Purple Heart Day and Beirut Marine Barracks Bombing Remembrance Day observed annually in Arizona is scheduled to be heard by the Committee on Commerce and Public Safety Monday. Both days will not be considered legal holidays.
"I think we need to bring more things like this local so that people can learn about it," said Russ Mascari, spokesman for the Marine Corps League Detachment 757. "It will bring these kinds of events to the population's attention and remind them what a great military we have and what a great country we are."
If passed, Purple Heart Day would be observed Aug. 7 in honor of recipients of a Purple Heart medal, an award to military men and women wounded or killed while serving.
Purple Heart Day has been observed nationally Aug. 7 since 2014. In 2016, a resolution was passed in Arizona declaring the state a Purple Heart State and proclaiming Aug. 7, 2016 as Arizona Purple Heart Day. Borrelli says the resolution did not make observance of the day permanent in Arizona but that his proposed bill would.
"I think a lot of times, things are taken way too much for granted and people don't think about the sacrifices that have been made so that we are able to live the lives that we live and any recognition that could bring those kinds of things to light is definitely something that should happen," said Cindy Ritter, president of the Lake Havasu City Military Moms.
If passed, Beirut Marine Barracks Bombing Remembrance Day would be observed Oct. 23 in honor of more than 200 Marines killed when their compound in Beirut, Lebanon was attacked Oct. 23, 1983 with a dump truck carrying explosives, the resolution states.
"There were so many Marines that were killed in that disaster (and) many, many of them while they were sleeping, so it certainly should hold some significance out there among all the veterans throughout the United States, not only in Arizona," said Budd Watts, commander of the Disabled American Veterans Chapter 27. "Sonny is a retired Marine; he spent his entire career as a Marine and I think he truly understands that and is probably why he's pushing for those two efforts and I commend him for it."
Borrelli is also introducing a bill that would establish a new Arizona lottery game conducted at four-minute intervals.
Half of the total annual revenues accrued from the proposed Arizona Copper Star Game is expected to be allocated amongst its winners. The remainder of the revenues is expected to be deposited into the state's general fund and divided as 40 percent to kindergarten programs, 40 percent to the Arizona Department of Public Safety, 2.5 percent to internet crimes against children, 2.5 to opiate addiction programs, five percent equally divided amongst the counties and 10 percent will remain in the state's general fund.
"We need the money (and) I want to find the money without raising taxes," said Borrelli. "If we can get the money from this one game, it's worth venturing into…and of course, if you don't like the game, you don't play but, if you do, it's a self-imposing tax."
The bill is scheduled to be heard by the Committee on Government Wednesday.
More like this story