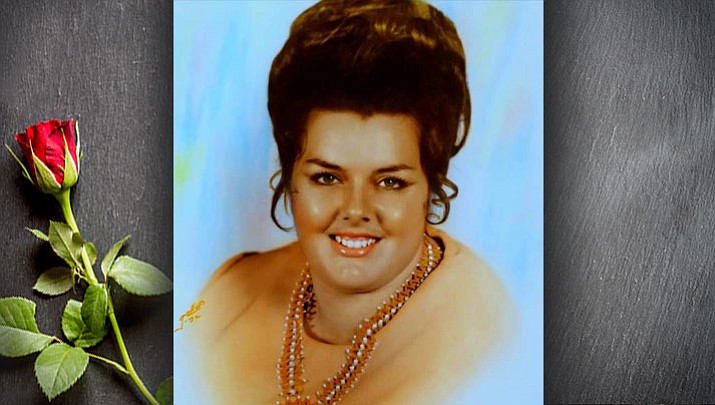 Originally Published: January 26, 2018 5:59 a.m.
Jo Ann (Short) Pope was born Nov. 18, 1945 at Mohave General Hospital in downtown Kingman to Virgil and Betty Ann (Knowles) Short. Jo Ann passed away Tuesday Jan. 23, 2018 at Kingman Regional Medical Center.
She lived in the Kingman-Wikieup area for many years attending the local schools. As Chief Deputy Recorder and Elections Director, Jo Ann worked for Mohave County many years.

Following her early retirement, she created her own business known as Mohave Estate Management Office (MEMO) and became a private fiduciary. She successfully operated that business until her health began to fail in 2002. At that time, she was diagnosed with pulmonary hypertension. Her oldest niece, Rashiel (Short) Salem then acquired the business from her at the beginning of 2004 to preserve and carry out her legacy.
She was married in 1974 to her husband of 43 years, Gary Pope, a retired Superior Court Judge in Mohave County. She is survived by her husband and three brothers, Jim (Jeri) Short, Virgil (Jody) Short, and Ricky Short, along with numerous nieces, nephews, great-nieces, great-nephews and numerous cousins. Kannon and Kandra Short spent their childhood living with Jo Ann and Gary.
Jo Ann was a member of the Daughters of the American Revolution, Daughters of the Mohave County Pioneers, and up until her illness, was active in Democratic politics. She served as a presidential elector for President Jimmy Carter, State President of the Federated Women's Clubs of Arizona, Founding director of Mission Bank and an advisor to the Fiduciary Program of the Arizona Supreme Court.
Jo Ann was known as "Auntie" to many.
Visitation will be held Monday, Jan. 29, 2018 at Sutton's Memorial Funeral Home, 1701 Sycamore Ave., Kingman, Arizona from 11 a.m. to 12:30 p.m. Following will be a graveside service for family and friends beginning 1 p.m. at Mountain View Cemetery, 1301 Stockton Hill Road, Kingman, Arizona.
A Celebration of Life will be scheduled at a later date.