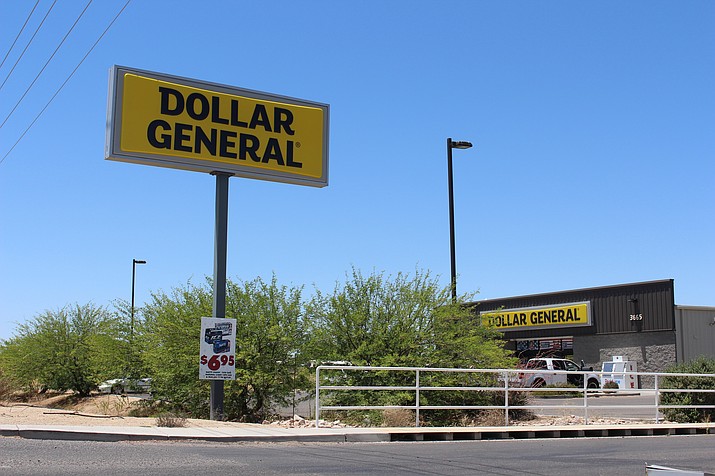 Originally Published: July 2, 2018 12:07 p.m.
Updated as of Monday, July 2, 2018 4:04 PM
KINGMAN – Mohave County Sheriff's Office is conducting the investigation of a Kingman Police Department officer involved in a shooting that occurred Sunday night at the Dollar General on the 3600 block of Andy Devine Avenue.
Initial information indicates that the KPD officers were responding to an armed robbery in progress at the business when the suspect opened fire on the arriving officers and struck both police cars.
Suspects were dressed in dark colored clothing, wearing floppy hats, body armor, gloves and face masks.
Two officers returned fire, and one of the suspects, who was wearing body armor, received a gunshot wound to the face. Neither of the officers were injured during the incident.
Suspects had stolen an undisclosed amount of cash before fleeing the store. The stolen money was recovered inside a vehicle that was parked where the shooting occurred.
The officers involved, who have a combined total of 12 years of service, have been placed on administrative leave by KPD pending the outcome of the investigation, which is standard procedure for these incidents.
A second suspect, who was not involved in the shooting, has not been located.
This is an ongoing investigation.
If anyone has any information on the second suspect contact KPD at 928-753-2191, report anonymously to Mohave Silent Witness at 928-753-1234, or online by going to www.kingmanpolice.com
Information provided by Mohave County Sheriff's Office and Kingman Police Department
Related Stories