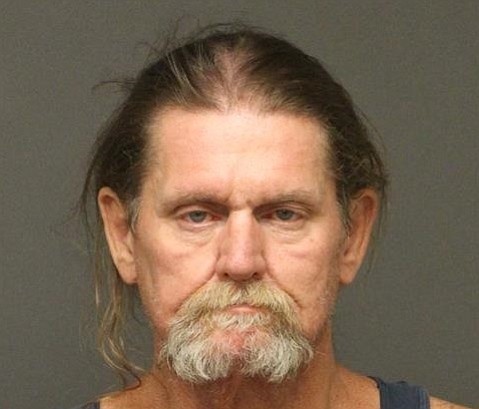 Originally Published: July 4, 2018 8:01 a.m.
KINGMAN – Mohave County Sheriff's Office says the suspect who fled when shooting between Kingman Police and another suspect broke out during an armed robbery of Dollar General on Andy Devine Avenue Sunday was taken into custody Tuesday.
MCSO detectives arrested Francis William Allison, 58 of Kingman, for two counts of aggravated assault with a deadly weapon, armed robbery, aggravated robbery, and misconduct involving weapons, which are all felonies.
Allison was suspected to be involved in the armed robbery that occurred at the store in the 3600 block of Andy Devine Avenue. Allison fled the scene on foot, and MCSO detectives had been actively searching since that night.
Allison was observed by detectives walking in the 3500 block of Lum Avenue Tuesday and when an attempt to contact him was made, Allison fled into a residence. MCSO reported he barricaded himself inside for approximately 10 minutes before coming out to surrender to detectives. Allison was arrested and taken into Mohave County jail without further incident.
This investigation is ongoing. Future charges may be filed. Investigators believe Allison was involved in several similar crimes that have occurred in Mohave County. MCSO and KPD are working the investigation together.
Information provided by Mohave County Sheriff's Office
Related Stories