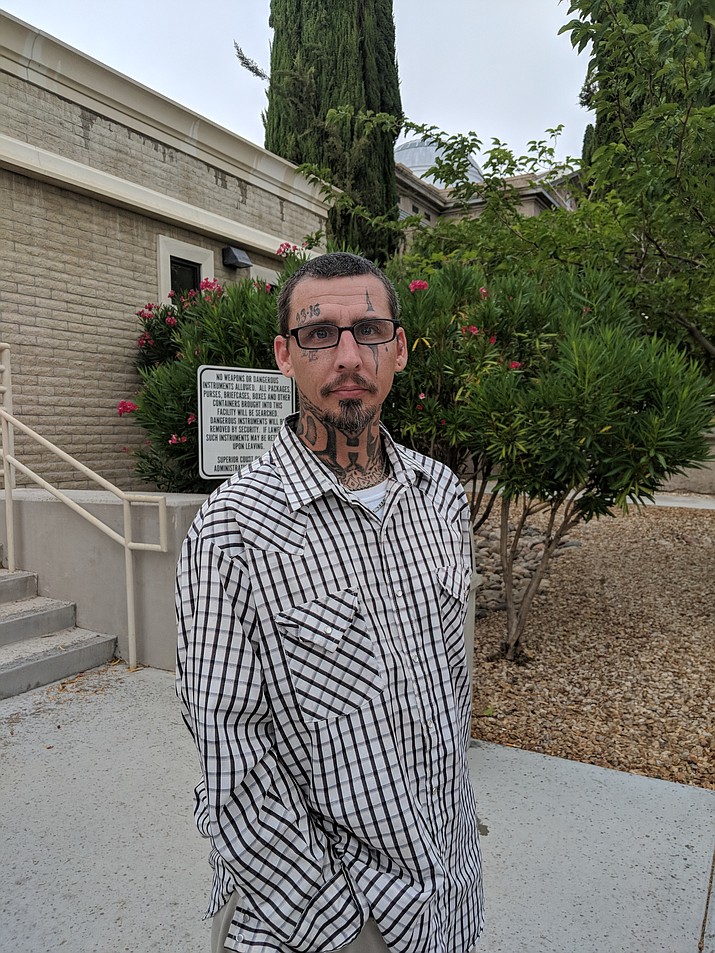 Originally Published: July 11, 2018 4:21 p.m.
KINGMAN – David Allen James, who had a murder charged dropped in May in connection with the 2016 murder of Matthew Scott Porter, has pleaded guilty to a correlating aggravated assault charge and appeared for sentencing before Judge Richard Weiss Tuesday.
James pleaded guilty to aggravated assault, a Class 6 felony, on June 5. He also pleaded guilty to a Class 5 felony aggravated assault in connection with an assault on a correctional officer while incarcerated at Mohave County jail in October 2016.
The state dropped the first-degree murder charge after the Mohave County Medical Examiner, Dr. Rexene Worrell, said in an interview that Porter's fatal head wound could not have been caused by a bare fist as was theorized in the initial charges.
According to court documents, first responders arrived at the 500 block of Windsor Avenue May 19, 2016, in reference to Porter, who was unconscious. The reporting party informed authorities that she and Porter had done methamphetamine at Porter's house and at about 1 a.m. an altercation occurred between her and another female, who allegedly jumped the reporting party after entering the residence.
A man, later identified as James, then entered Porter's residence. The reporting party said she did not see anything in James' hands, and thought he had only punched Porter three times. The female who was with James at the time told authorities she only saw James strike Porter once.
The medical examiner found a small, 1-inch hole near Porter's ear, a skull fracture, which was determined to be related to the bleeding in the skull cavity that resulted in the death of Porter.
According to Worrell's interview, James' actions could not have caused the death of Porter.
James has been sentenced to three years supervised probation that includes 80 hours of community service.