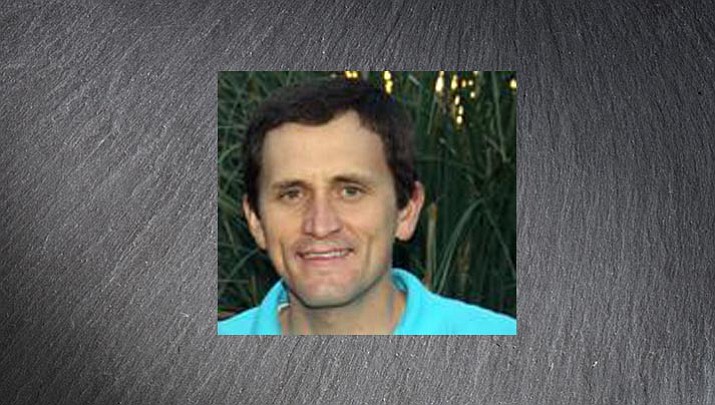 Originally Published: June 6, 2018 5:44 p.m.
KINGMAN – Mohave County Attorney's Office sent a complaint to the State Bar of Arizona alleging that attorney Joseph Osmond of the Utah-based law firm Kirton and McConkie has engaged in unauthorized practice of law in Arizona by failing to report child abuse.
"Unfortunately, this unauthorized practice relates to a clergy's duty to report child abuse," Mohave County Chief Deputy James Shoppmann said in a three-page letter dated May 18 first reported by the Salt Lake Tribune.
He also believes that Lance Wickman, a Utah lawyer and general counsel to the Church of Jesus Christ of Latter Day Saints, knew about the unauthorized practice, which has left a child victim from Mohave County with her abuser and placed her at risk for many years.
"I believe there are other Arizona child victims at risk of continued child abuse, including child sex abuse," Schoppmann said.
The county attorney said he has no reason to suspect leaders of the LDS church knew of the issue, given their stated policy on abuse.
Osmond's tortured and anti-victim interpretation of Arizona law favors perpetrators over child victims, which again does not align with the church's policy, Schoppmann added.
Schoppmann became aware in January that an LDS child under age 18 had been the victim of sexual abuse by a family member starting at a very young age.
Osmond apparently became involved in the matter when reports were made to a bishop in California. The family had attended a service in Needles, California, not far from their Arizona home at the time.
The family moved to another town in Mohave County, and Osmond told a second LDS clergy, Bishop Randall Gremlich of Kingman, about the abuse. The attorney provided advice and a letter on LDS church letterhead that was provided to the victim who was living with extended family and 16 years old at the time.
More alarming, Schoppmann said, is that Bishop Gremlich was advised by Osmond to have the victim and her mother sign a letter saying they didn't want him to report the abuse.
"As you know, there is no waiver of one's duty to report under Arizona law and one should never advise or request a child victim to sign such a letter," Schoppmann said in his complaint.
Also, there's nothing about a child victim's cry for help or reporting of abuse to clergy that can be construed as a "confession" or being in the "course of discipline," Schoppmann said.
Defendants often challenge the victim's testimony by shaming the victim and criticizing any delay in reporting abuse themselves. Child victims often suffer extreme emotional and psychological trauma and can have difficulty testifying in court, which is why corroboration from others can be crucial.
In this case, the victim was living with her grandparents and the family was telling her that the matter was being handled by the church.
"The victim could not reasonably be expected to report the matter further when the victim had no family support," Schoppmann said.
Furthermore, Schoppmann was alerted in May that Osmond and another attorney, possibly from his firm, instructed a group of Arizona victim rights advocates on the law in Prescott on May 10.
Suzanne Clarke, executive director of Kingman Aid to Abused People, was alarmed by the advice given by the attorneys, as she felt it fostered a sense of deterring reporting. In cases of LDS victims, Osmond directed those in attendance to report abuse first to his law firm or the LDS church hotline.
In a brief phone conversation, Osmond said any statements will be made through his attorney, Bill Maledon.
"Simply put, the bar complaint filed by Mr. Schoppmann is inaccurate, misleading and baseless nonsense," Maledon wrote in an email to the Daily Miner. "His contention that Mr. Osmond and Elder Wickman have engaged in the unauthorized practice of law in Arizona is, in our view, totally unfounded and legally incorrect. Indeed, Elder Wickman was not involved in this matter in any capacity."
Maledon said it's "demonstrably false" that church officials encourage victims of child abuse and their families not to report it to authorities.
"Though requirements for reporting may vary by location, and Arizona exempts church clergy from reporting requirements, the church's policy is to fully comply with all applicable reporting laws, and even encourages reporting where it may not be required," Maledon added.
"The goal is to ensure that abuse is halted and the victim is protected, cared for and helped in the healing process."
Maledon questioned Schoppmann's motive or agenda, and said his claims are without merit and should not be accorded any deference simply because he chose to pursue his cause using official Mohave County Attorney's Office letterhead.