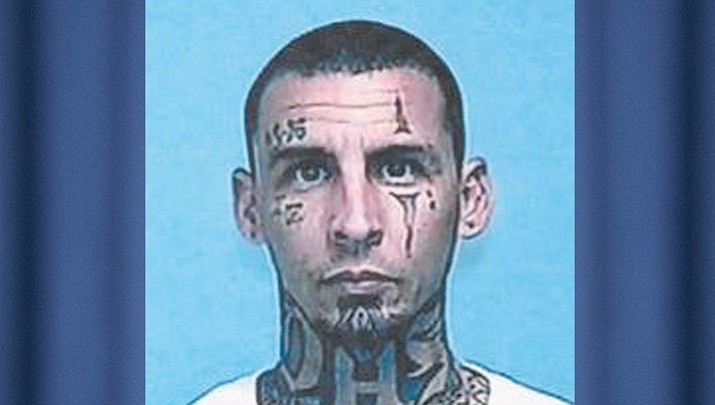 Originally Published: June 7, 2018 12:59 p.m.
KINGMAN – David Allen James pleaded guilty to two aggravated assault charges Tuesday, and the state is seeking to dismiss the charges of assisting in a criminal street gang and an additional Class 6 felony of aggravated assault, with a hearing date set for July 10 before Judge Richard Weiss.
The first Class 6 felony is in relation to the 2016 assault of 23-year-old Matthew Porter, and the second pertains to his assaulting a correctional officer while incarcerated at Mohave County jail in October 2016.
In May, the state of Arizona dropped charges of first-degree murder, felony manslaughter and aggravated assault against James for the alleged beating death of Porter. Kingman Police Department at first thought Porter died of a drug overdose, but blunt force trauma to the head resulted in the Mohave County Medical Examiner suggesting homicide was the true cause of death.
According to court documents, first responders arrived at the 500 block of Windsor Avenue May 19, 2016, in reference to Porter, who was unconscious. The reporting party informed authorities that she and Porter had done methamphetamine at Porter's house and at about 1 a.m. an altercation occurred between her and another female, who allegedly jumped the reporting party after entering the residence.
A man, later identified as James, then entered Porter's residence and punched Porter three times in the head. The reporting party said she did not see anything in James' hands, and thought he had only punched Porter three times. The female who was with James at the time told authorities she only saw James strike Porter once.
The medical examiner found a small, 1-inch hole near Porter's ear, a skull fracture, which was determined to be related to the bleeding in the skull cavity that resulted in the death of Porter.
Charges were dropped after Dr. Rexene Worrell, medical examiner, said in an interview that Porter's fatal head wound could not have been caused by a bare fist, as was theorized in the initial charge against James.
Under the plea agreement, James will receive a sentence of supervised probation and will serve no further jail time.