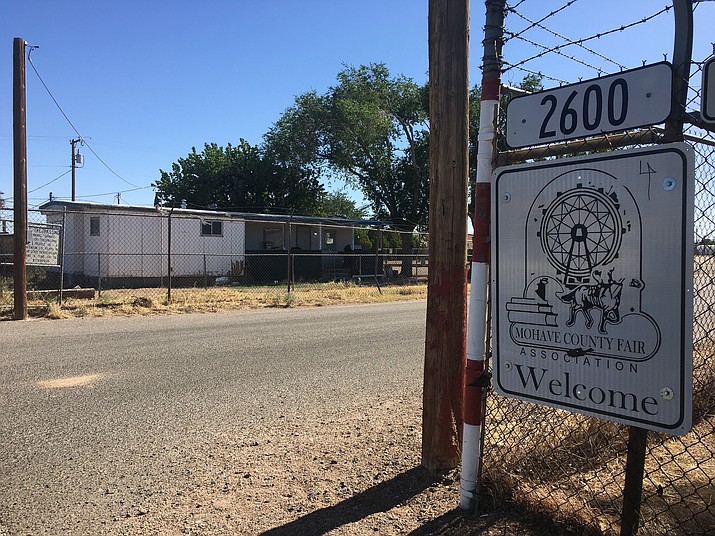 Originally Published: June 7, 2018 6:49 p.m.
KINGMAN – The Mohave County Board of Supervisors took no action Monday regarding the withholding of information and placing false or misleading information on agenda items and resolutions.
Supervisor Buster Johnson said there was a past meeting where a citizen spoke about an issue that was tabled because it wasn't properly posted in the Daily Miner.
He asked Development Services Director Tim Walsh why the board wasn't informed about it and was told there were no objections from Planning and Zoning.
"We passed two resolutions that they said were posted in the Kingman Daily Miner, and that's not true," Johnson said. "Now we have two resolutions that are like diamonds. They last forever. How do we trust any further resolutions?"
County Manager Mike Hendrix said resolutions can be placed on the consent agenda without advertising if there are no objections at Planning and Zoning.
"What Supervisor Johnson said is absolutely correct," Hendrix said. "Staff didn't have the opportunity to go back and say the resolution needs to be advertised. Mistakes will be made from time to time. It's my responsibility to make sure they're corrected. It's not malicious."
Hendrix said he gets very few complaints about backup information on agenda items, and if supervisors have an issue, he requested they work with him directly, not the department heads.
Supervisor Hildy Angius asked if the two resolutions can be corrected, and board attorney Ryan Esplin answered affirmatively.
In other action from Monday's board meeting:
• Supervisors provided authorization to the Mohave County Fair Association to remove the night watchman's mobile home and two storage sheds at the entrance to the fairgrounds. Chairman Watson said he brought the item to the board to show that new fairgrounds manager Tim Woods is making changes there, starting with the removal of "dilapidated living materials."
• Supervisors Angius, Johnson and Lois Wakimoto voted against considering the findings of Human Resources Director Ken Cunningham on reclassifying administrative assistants for the supervisors. County Manager Hendrix said each board member should have the ability to hire assistants, but others wanted more structure. "Whether they have total flexibility or more structure needs to be done before this," he said.
• Supervisor Johnson cast the lone dissenting vote on two petitions from Public Works. One was to accept a 1-mile section of Logan Drive from Grossman Road to Pate Drive in the Kingman Airport area into the county's tertiary road maintenance program, and the other was for a road within Valley View at Sunrise Hills in the Fort Mohave area.
• Johnson again voted against the rest of the board on a consent agenda item approving an agreement for a one-year lease extension with Alston Development for the Valle Vista Community Library at 7264 Concho Drive, at a lease rate of $1,500 a month.