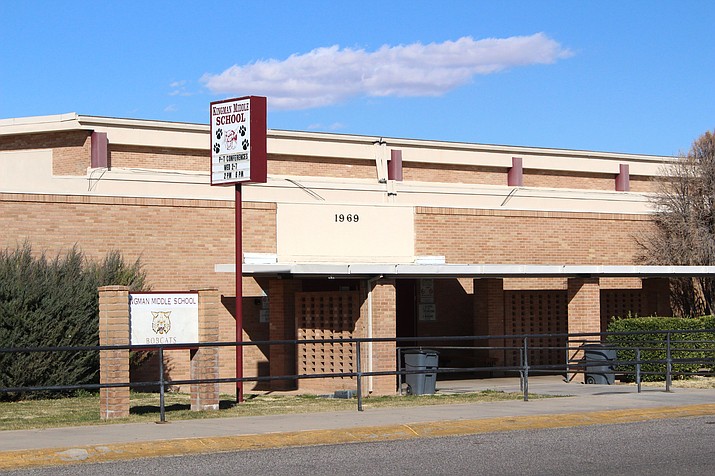 Originally Published: June 18, 2018 3:25 p.m.
KINGMAN – Student's not roaming the halls of the schools means the maintenance department has the opportunity to repair, clean and install some new features.
Some schools in the Kingman Unified School District will be getting some magnetic lock doors and other existing doors will have the magnetic lock added to them.
Craig Schritter, the KUSD facilities manager said Kingman Middle School, Hualapai Elementary, Black Mountain, Cerbat Elementary are all getting new door systems.
"The office will have the ability to buzz the door (open) to let you in," he said.
Schools that are getting its doors upgraded will be Desert Willow, White Cliffs, Mt. Tipton and La Senita.
The high schools currently don't have magnetic lock doors in place but that doesn't mean in the future they won't.
"(The schools) are all different so that has to be looked at as to what best helps with security and what best fits the school," Schritter said.
A lot of what can be done to the school depends on funding. For this school year, the district budgeted $1.699 million. Within that budget things like safety repairs, supplies, infrastructure repairs, and salaries and benefits are included.

"KUSD has done very well for the funding we've received," he said. "We've done very well for getting the projects we have get done."
According to Schritter, the State Facilities Board has helped with big projects in the past like automation controls that help with energy savings.
Other projects for the maintenance staff include, fixing leaky water fountains, bathroom fixtures, and replacing old fixtures with new ones where it's needed. Maintenance also does ground work, such as maintaining the sports fields, repainting the lines in the parking lot, and repainting doors.