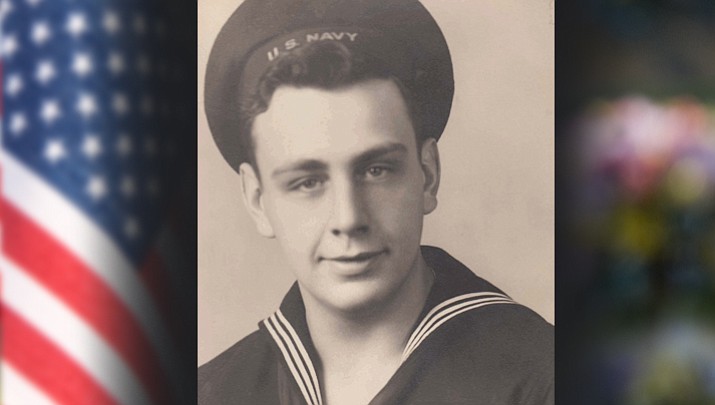 Originally Published: June 28, 2018 5:54 a.m.
Updated as of Friday, June 29, 2018 6:22 AM
Robert "Bob" Gruenenfelder age 90, of Kingman, Arizona, was born in Illinois Oct. 3, 1927, and passed away at Kingman Regional Medical Center on Saturday, June 9, 2018. He was surrounded by loving members of his family.
He joined the Navy at age 17 during World War II. He later went on to become a baker and eventually owned his own bakery in Burrillville, Rhode Island. He lived in Rhode Island, Vermont, New Hampshire, and then made his home in Arizona his permanent residence.
He was preceded in death by his wife of 59 years, Araminta S. Denton. He left behind a son, Elliot Gruenenfelder; his wife, Alice Gruenenfelder of Rhode Island; daughter, Priscilla Avery and her husband, Howard Avery, of Kingman, Arizona; four grandchildren, Shawn F. Allen and Kristopher R. Allen of Vermont, Stefanie A. Allen of New Hampshire, and Greg Gruenenfelder of Rhode Island; and four great-grandchildren.
He was very active and enjoyed spending time at the Kingman Senior Center with his many friends. He did many things in the community and surrounding areas.
Cremation services will be provided by Sutton Memorial Funeral Home. His ashes will be placed next to his wife Araminta at Desert View Cemetery.
He will be missed dearly by all of his family and many friends. The family would like to thank everyone for their thoughts and prayers through this difficult time.