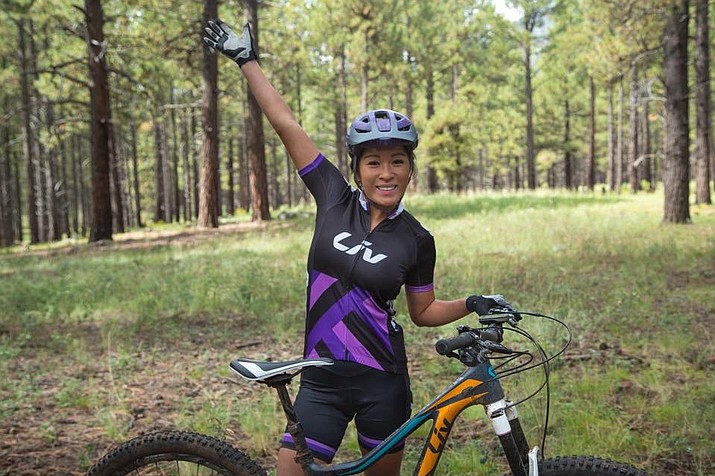 Originally Published: March 4, 2018 5:51 a.m.
KINGMAN – Lisa Land's heart might have skipped a beat when the pulmonary nurse found out she would be pedaling for Liv Cycling Trail Squad and training for a mountain bike adventure in South Africa.
Land, nurse practitioner for Kingman Pulmonary Associates, was selected as a winner of Liv Cycling's social media contest in which more than 100 applicants from around the world submitted videos.
She was chosen as one of six women to be part of Liv Cycling's team training for the Absa Cape Epic in South Africa. They will pay for her training, travel and competition in the eight-day mountain bike race held in the Western Cape.
It's one of the longest, toughest mountain bike races in the world with a course that changes every year and covers more than 500 miles in stages, including over 50,000 feet of climbing.
"I can't explain my emotion when I found out I was chosen for this team," Land said. "I was ecstatic, overwhelmed, and to be honest, a little scared when I read the race (will be) the Cape Epic in South Africa."
The Cape Epic must be completed by both members of a two-person team. Land has yet to meet her partner on the Liv Cycling Trail Squad.
She describes herself as "an advocate for women in sports."
Land got involved in mountain biking five years ago through outdoor mountain-biking organizations in the area, including Mohave County chapter of Girls Gone Riding and the Colorado River Area Trail Alliance (CRATA).
The 15th edition of the Absa Cape Epic will take place March 18-25. Cable network Outside TV will televise the race in the United States, and online streaming can be found at https://www.cape-epic.com/fans/watch-from-home/live-streaming.
More like this story