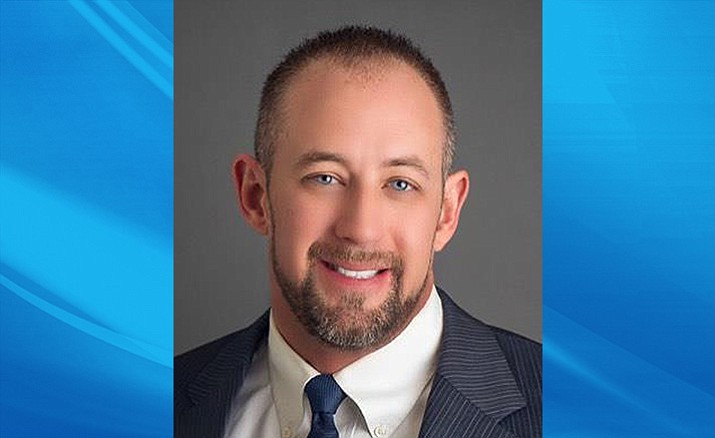 Originally Published: March 7, 2018 5:56 a.m.
KINGMAN – Councilman Travis Lingenfelter says that Kingman is one of a growing number of western cities facing a "new water reality," and that addressing the issue will take a proactive approach.
Council at its Feb. 20 meeting discussed creating a Water Recharge and Sustainability Commission, which Lingenfelter said is one way Kingman can begin on that proactive path.

He said other Arizona cities, as well as industrial powers in the state such as agriculture and mining, have concerns all their own and as such don't place Mohave County's and Kingman's water issues at the top of their lists. For that reason, Lingenfelter believes Kingman must embark on mitigating these issues with sure footing.
"Kingman must be very strategic and savvy with our approach moving forward," he said. "Kingman must push this multipronged strategy on local water, and I see our future efforts being both legislative and progressing with what's in our immediate circle of control now and being proactive now."
One tool Kingman and Mohave County will utilize is the U.S. Geological Survey study that will provide Mohave County and local policy makers with effects from groundwater withdrawals and a new water modeling tool. Lingenfelter added that the study will assist Kingman and the county at large with future legislative action and water modeling. Without the models and figures, he said it would be difficult to "get the attention that we need to have."
"It's going to be vitally important when we go down and try to legislate," Lingenfelter said.
In the meantime, he believes there is plenty to be done in looking at Kingman's "immediate circle of control." Lingenfelter has in mind two major goals of the commission, the first of which is resilience.
"Resilience in the ability for Kingman, Arizona to anticipate, prepare for and adapt to changing conditions and to withstand and recover rapidly from disruptions," Lingenfelter said.
Looking at water holistically would be the commission's second goal. All of Kingman's water, from agricultural uses to drinking water, would be part of a "unified and integrated local system," he explained.
In speaking with Interim City Manager Jim Bacon, Lingenfelter said the plan is to have a resolution pertaining to the commission before Council in about two weeks. He also expects that managed aquifer recharge, through both passive and active recharge projects, will be included in what Bacon presents.
"I look forward to seeing what the City Manager brings to us in two weeks," Lingenfelter said. "It's a good direction and we're making good progress."
Bacon noted at the Council session Feb. 20 that the commission would need committed individuals willing to become knowledgeable about water policy and the complex issues that come with it.
"I absolutely do," Lingenfelter said when asked if Kingman is ready to take on its water issues. "The time is now, and I think we're absolutely ready as a community to take this on. We have to."
More like this story