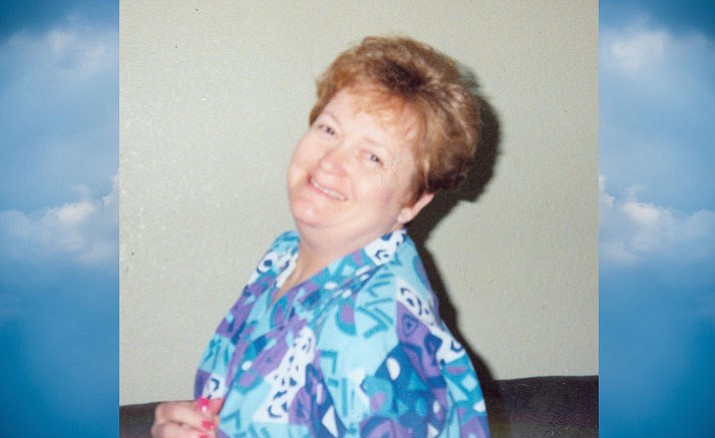 Originally Published: March 7, 2018 6 a.m.
Sarah Keen, 73, departed this life, encircled by her loving family Wednesday, Feb. 7, 2017 in Kingman.
She was born on Dec. 15, 1944 in Los Angeles to Ralph and Lorraine Cooper. As a child, Sarah and her sister Liz loved spending time with her grandparents at their home in Inglewood, California playing in their many gardens in a loving atmosphere.
She was a loyal employee of L. E. Coppersmith, a family owned customs brokerage, with many close friends and co-workers. She retired after 39 years of working with the same company.
In 2016, she and her husband, along with many family members, moved from Torrance, California, their home of 28 years, to Kingman.
Sarah is survived by her husband and soul mate of 48 years, Jim Keen, her three children: Jeanne Clark, Kim-Marie Mayer and David Warren, five grandchildren and soon to be 10 great-grandchildren, as well as Martin Castillo, who she also considered to be her son.
Sarah greatly missed her sister Liz, who passed in 2011, survived by four children, 11 grandchildren and several great-grandchildren.
Sarah was an extraordinary, loving women that touched many lives and will be greatly missed.
More like this story