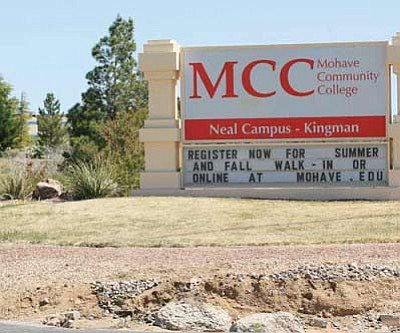 Originally Published: March 8, 2018 5:57 a.m.
KINGMAN –Mohave Community College will host a Transfer Fair from 10 a.m. to noon Saturday at its Kingman campus, 1971 Jagerson Ave., room 240 in building 200, to provide students set on continuing their education with information on how to take the next steps.
The fair will provide students face-to-face access to about 15 of MCC's 20 university partners. While not all will be in attendance, some will have a presence via informational booths.
"These partnerships provide benefits to our students looking to transfer after they complete here at MCC," said Andrea Moran, transfer partner specialist.
Universities throughout the country are vetted based on student interest before MCC enters into partnerships that yield numerous benefits for students. Moran specifically mentioned tuition reduction, discounted tuition and early access to advisers.
Many partnerships allow credits, and even degrees, attained at MCC to transfer to the university at which a student has chosen to continue their education. A number of schools offer tuition discounts of 10-20 percent when transferring from MCC with a degree or certificate. Some partner universities take up to 90 credits from MCC, resulting in additional savings for students and their families.
"It's really a great agreement between MCC and the universities," Moran said.
The college hasn't held the event for the last few years, but in October MCC received a good response from a transfer event held for nursing students.
"We're hoping for a great turnout because, different from the nursing transfer fair we had back in October, our university partners will actually be here in person," Moran said. "It gives face-to-face access for our students, so hopefully we'll get a really good response."
Three major local universities will be present, Arizona State University, Northern Arizona University and the University of Arizona. The University of Phoenix, Regis University, Western Governors University, Dixie State University and others will also have representatives at the fair.
"This is a great opportunity to get important information about the transfer partnerships that can save you thousands of dollars in tuition and housing expenses while pursuing your bachelor's degree," Moran said. "You can start at MCC, get an associate degree and transfer those credits, saving roughly $15,000 in tuition alone and knocking out two years of a four year degree."
For a full list of MCC partners, go to http://bit.ly/2Fh9CDX.
More like this story