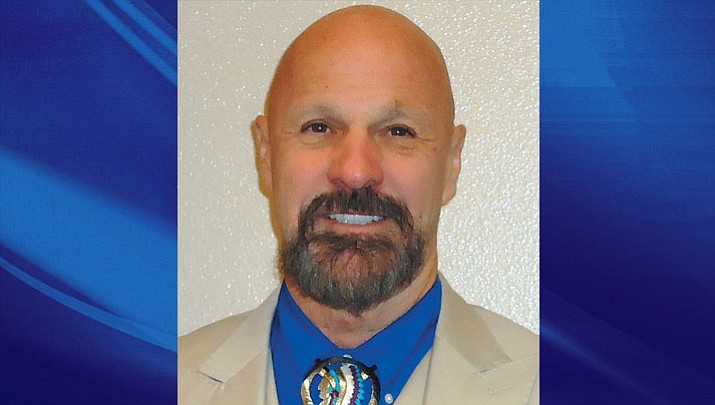 Originally Published: March 12, 2018 5:58 a.m.
KINGMAN – Mohave County Supervisor Buster Johnson has been pushing for a "zero-based budget" for three years now, and the Board of Supervisors has chosen Development Services as the test department.
The proposal for zero-based budgeting starts each department with a budget of zero dollars and forces them to prove why they need taxpayer money for every line item request.
"During times of growth, government has a tendency to expand beyond what it was put in place to do, and I feel Mohave County is no exception to that," Johnson said.
"I believe if the county were go to a zero-based budget strategy, we would find several programs that have become part of government are not mandated, but continue to be funded as if they were."
The board took no action at its Feb. 20 meeting for Development Services to test a zero-based budget. Supervisor Hildy Angius said she's never seen backup material on how building fees were developed and how they're used to calculate the budget.
"I want a public workshop so people can see how they came up with the fees and how we come up with the budgets that we do," Angius said.
Supervisors in 2015 approved a budget proposal requiring departments to provide a list of mandated and non-mandated services, but Johnson said that's not the zero-based strategy he had in mind.
"Zero-based budgeting requires that the budget requests that are not mandated be re-evaluated thoroughly, and that is one thing I don't think the County is doing," Johnson said.
Maricopa County is the largest county in Arizona to go to zero-based budgeting resulting in a reduced budget while saving enough to increase public safety and mandated services.
Traditional budgeting requires departmental managers to justify only variances based on the assumption that the "baseline" is automatically approved.
With zero-based budgeting, every line item of the budget must be approved, rather than only changes.
Johnson feels the best way for taxpayers to be confident their money is being spent wisely is through true zero-based budgeting.
"In 2008, we authorized 1,450 positions. This year we are down to 1,256, a reduction of 194 employees from 10 years ago," the supervisor from Lake Havasu City said. "We are cutting services to our taxpayers, yet we are increasing our budget to pay for unnecessary expenses,"
Mohave County faced a $2.1 million deficit in last year's budget, though Financial Services Director Coral Loyd said the county should come out ahead by about $1 million this year.
That's a step in the right direction, but Johnson would still rather see the county err on the side of caution.
"Last year we did not address the $20 million in unfunded liability facing the county for the Public Safety Retirement Pension System. That is something we need to start addressing this year," he said.
Other unknowns are the state cost-shift amounts and the costs associated with the unfunded liability on the Elected Officials Retirement Plan.
"These unfunded liabilities continue to add up for the county. Going to a zero-based budget would allow us to see where we have wiggle room within our existing budget to cover part of these liabilities without having to impose a tax increase on our citizens," Johnson said.
More like this story