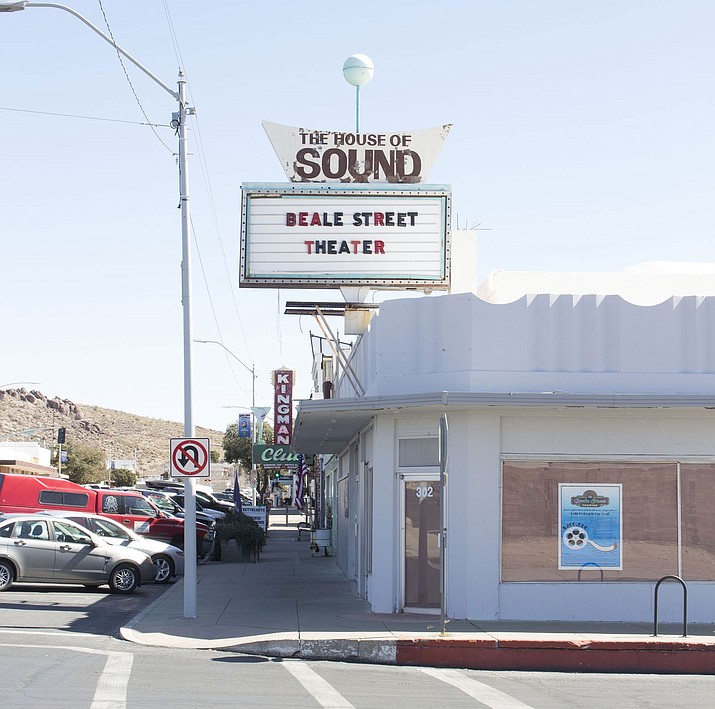 Photo by Vanessa Espinoza.

Originally Published: March 13, 2018 5:58 a.m.
KINGMAN – Prepare those vocal chords and practice those acting skills because Beale Street Theater is hosting auditions for the upcoming show "Seven Brides for Seven Brothers." Auditions will be held from 10 a.m. to noon. March 24 and 31 at 208 E. Beale St.
"Seven Brides for Seven Brothers" is about a man named Adam with six untamed brothers. Adam goes into town to find a wife (Milly) who can cook, clean and teach his brothers how to be civilized.
Milly teaches the six brothers manners and etiquette. After going into town, the six brothers meet these six beautiful ladies, but they already have their respected partners.
The six brothers are unhappy about the situation, so they conjure up an avalanche that prevents the townspeople from saving the six women. The women can't be saved until spring, so as time passes the women begin to fall in love with the six untamed brothers.
"We are looking for actors with great stage presence, ability to memorize and deliver lines," Krystal Dooley, director at Beale Street Theater said.
Beale Street Theater wants to cast actors and actresses who are 14 and older. For anyone who would like to audition, they must have a one-minute monologue and 16 measures of a song prepared. Actors must bring a CD, an electronic device or sheet music that has the songs prepared for the audition. A pianist will be available if needed.
Dancing skills are encouraged, but are not necessary to land a role. Audition spots are open for all lead roles and chorus.
"We have amazing choreographers and a very talented production crew that are already working hard to make this show beautiful and entreating for the wonderful patrons of Kingman," Dooley said.
If anyone is unable to make it to the scheduled audition times, please contact Kristina Michelson at kristinamichelson@bealestreettheater.com to set up an appointment for an audition.

For more information about the production, call 385-319-5238 or email info@bealestreettheater.com.