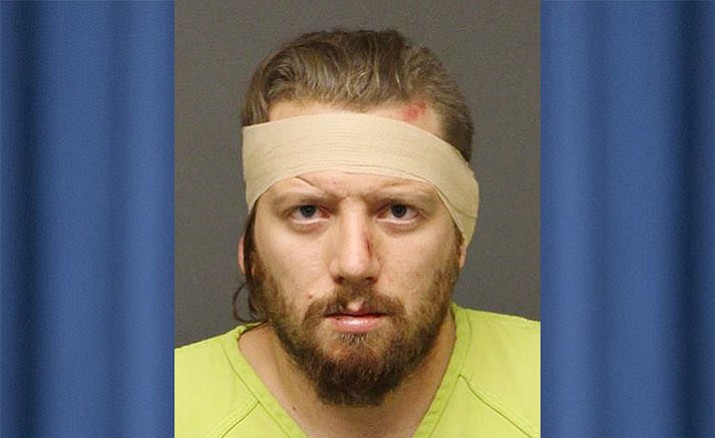 Originally Published: March 13, 2018 5:59 a.m.
KINGMAN – Daniel Lynn Stuart was ordered Monday to appear in Mohave County Superior Court April 19 for a status conference on his plea agreement to aggravated DUI in an accident that took the life of his 4-year-old son.
The case has been assigned to Superior Court Judge Billy Sipe after Stuart's plea agreement to 5½ years in prison was rejected by the previous judge, Richard Weiss.
There are no unresolved issues, and prosecuting attorney Nathan Best asked the judge to change the hearing from a pretrial conference to a status hearing, as both sides are expected to come to an agreement.
D'Arcy Downs-Vollbracht, representing Stuart, said she will meet with the prosecutor to review the facts and evidence. They will determine whether to continue with the same plea agreement, bring a new plea agreement to Judge Sipe or ask for trial, she said.
Stuart, who has attended every court hearing, is free on his own recognizance.
Stuart pleaded guilty in September to two felony counts of manslaughter and aggravated driving a vehicle under the influence of alcohol in the Jan. 2 accident on U.S. 93 near Wikieup that killed his son.
The child's mother, Holly Meilke, has declined to comment when given the opportunity in court, but is not in favor of leniency, a previous prosecutor said.
Weiss wanted to sentence Stuart to the full 7 years in prison.