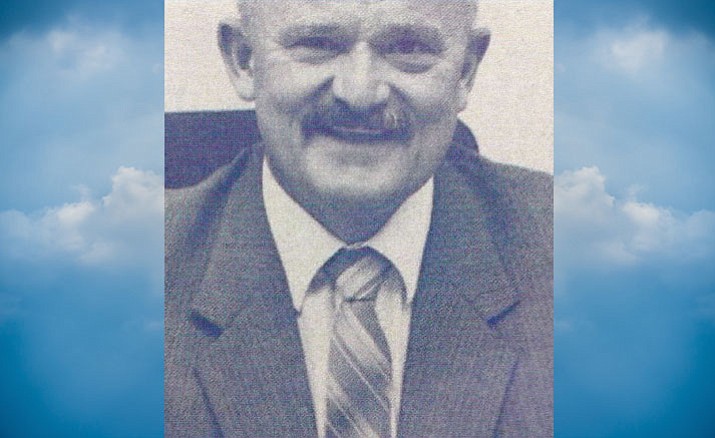 Originally Published: March 13, 2018 5:53 a.m.
Larry Elgin Arave passed away on Wednesday, Feb. 28, 2018 in Kingman, Arizona.
Larry was born on April 18, 1939 in Logan, Utah to Elgin J. and Myrtle Nielsen Arave. He grew up in the Bingham County area of Idaho, just outside of Idaho Falls. He graduated in 1957 from Shelley High School where he lettered in football and baseball.
After graduation, Larry enlisted in the United States Army and spent three years stationed at Fort Bliss in El Paso, Texas. After serving in the Army, Larry Arave would begin a 40 year career in law enforcement. He moved to Southern California in 1960 and became a police officer with the LAPD, where he worked for 20 years in the narcotics and homicide divisions.
In 1981 he left the LAPD and returned to Logan, Utah where he served as the Chief of Police at Utah State University for more than 10 years. In 1992, he moved to Las Vegas and completed his career in law enforcement for Nevada's Parole and Probation. He retired to Kingman, Arizona in 2004.
Larry is survived by his eight children; sons Jerry Elgin, Antonio Silva, Lowell Frank, and Kale Arthur, and his daughters, Laura Arave Doyle, Sabrina Arave Feten, Holly Murphy, and Katheryn Arave. He has 11 grandchildren.
Funeral services will be held at 10 a.m. on Friday, April 20, 2018 at the Southern Nevada Veteran's Memorial Cemetery in Boulder City, Nevada.