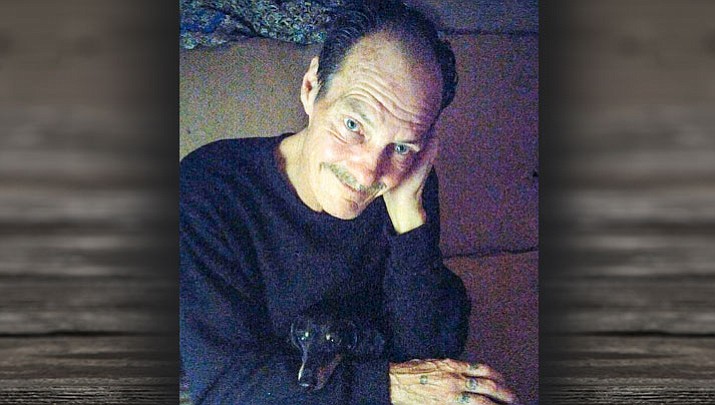 Originally Published: March 22, 2018 6 a.m.
In Loving Memory of James Martin Schubert
1956 –2018
Kingman Arizona
With saddened hearts we lost our beloved Jimmy, along with his dog Ernie, tragically from a car accident in Kingman, Arizona on March 13, 2018.
Jim was born on Nov. 29, 1956 in Phoenix, Arizona. He was loved by all and did everything he could for everyone he knew. He was a Good Samaritan to anyone, at any time, who needed help. He worked as a machine operator at Cascades in Kingman for many years. Jim enjoyed being with family and friends, and his little dachshund named Ernie. His favorite past times were Nascar, riding motorcycles, working on cars and motorcycles, and gardening. He loved his nickname Jimbo, and was also known as Jimmy by his family.
Jim was preceded in death by his mother, Frances G. Schubert Koury, and also his father, Fred Schubert Jr.

He is survived by two daughters: Amanda Schubert (James) and Jessica Kamani (Omar), four grandchildren: Abbey Schubert, Abir Kamani, Fares Kamani, and Maya Kamani, three brothers: his brother Tom Schubert, his brother Pat Schubert (Kim), his brother Fred Schubert (Karen), and by four sisters: his sister Tessi Franzmeier (Bob), his sister Pam Wilkins, his sister Doris Bliss (Dan), and his sister Hope Helms (Steve). He is also survived by many nieces and nephews, and his very best friend, Barry.
Jim accepted our Lord Jesus as his Savior, and now resides with Jesus forever more.
In lieu of flowers, please send donations to the Kingman County Humane Society in Memory of Jim and his beloved dog, Ernie.
A private family memorial to be held.