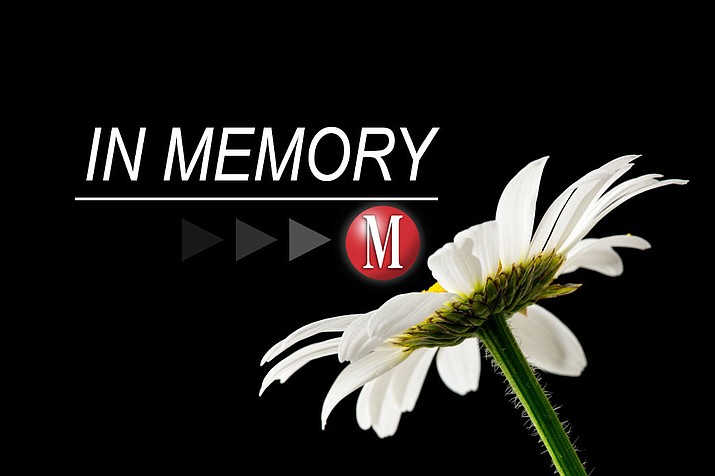 Originally Published: March 29, 2018 5:53 a.m.
Neva Phyllis Buckallew of Kingman, Arizona passed away peacefully on March 23, 2018 at the Joan and Diana Hospice Home. She was 81. Neva was born on June 8, 1936 in Millard, Missouri.
United in marriage to Marshall Buckallew July 10, 1955 they had two sons, Anthony Lyle and Rodney C. Buckallew.
She is survived by her husband, Marshall, her two sons, Anthony, Rodney and his wife Tammy, two grandchildren, Jeremy and Tiffany Buckallew and six grandchildren, Dylan, Dakota, Kai, Bodhi, Kylee and Kade. 
Also survived by two sisters; Faye Newman of Columbia, Missouri and Kathryn Gregory of Kirksville Missouri.
She was preceded in death by her mother and father Phillip & Beaulah Scott, her brothers Kenneth and LaHoyt Scott, her sisters Letha Miller, Frances Helton & Nadine Pinkston. 
Services will be held April 7 at the Kathryn Heidenreich Adult Center in Kingman, Arizona from 1-3 p.m. 
In lieu of flowers the family is suggesting donations to the American Red Cross, Joan and Diana Hospice Home or the Kathryn Heidenreich Adult Center.