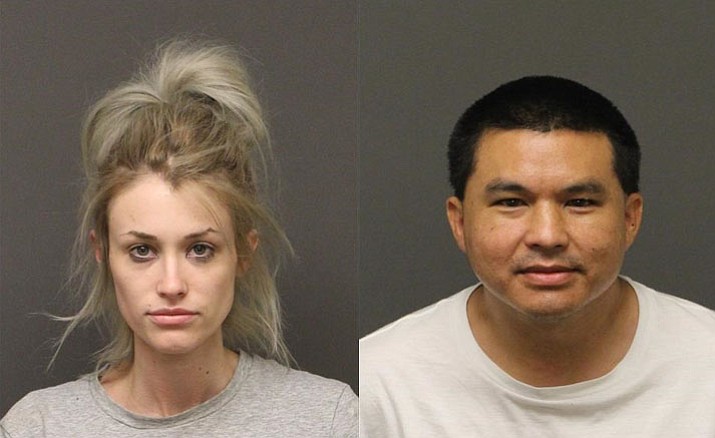 Originally Published: May 4, 2018 12:43 p.m.
KINGMAN – Cornelius Angsuco, 38 and Hannah Marshall, 25 of Mohave Valley were arrested Thursday for forgery of credit card, fraudulent schemes and drug paraphernalia possession.
Deputies received a call from a woman in Maryland reporting her credit card had been used at various businesses in Fort Mohave. Deputies responded to the businesses to obtain video confirmation of the credit card use and footage revealed a male attempting to use the card via his cell phone. The card was declined.
The victim called again informing officers that the subjects were at a pawn store on Highway 95 and Aztec. Deputies observed a male and female subject exiting the store. The pair were later identified as Angsuco and Marshall.
Deputies say a search of the vehicle revealed several gift and prepaid cards, and a methamphetamine pipe. They also found several receipts that confirmed the purchase at the liquor store and several shopping bags of retail purchases in the trunk.
Angsuco and Marshall were arrested and booked into Mohave County Jail without incident. The case was forwarded to detectives for further investigation.
Information provided by Mohave County Sheriff's Office.