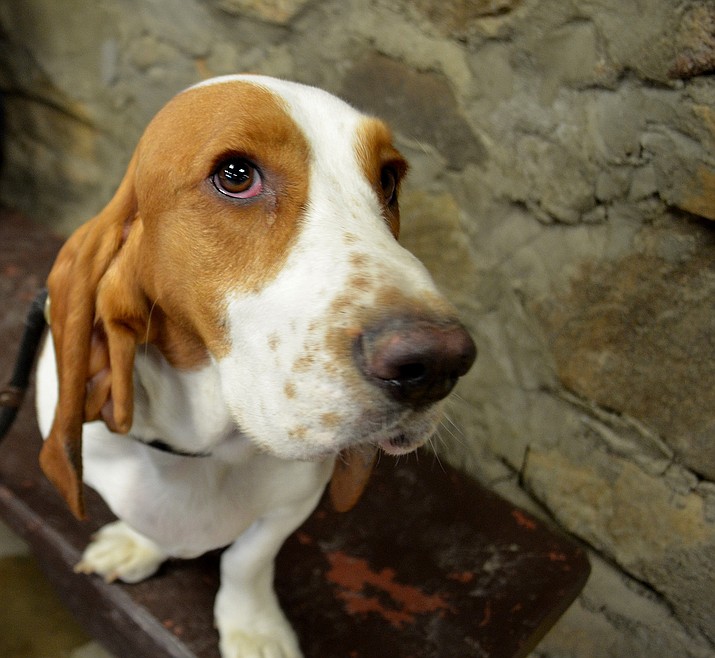 Originally Published: May 10, 2018 1:51 p.m.
KINGMAN – The word around town is that a dog is man's best friend. Dogs come in all shapes and sizes, they're big, small, short, tall, fluffy, and give the best kisses ever! If you're looking for a new canine companion or a companion for your dog, why not take a trip up the hill for Howlin' in the Hualapais and make it a fun-filled day for the family?
Western Arizona Humane Society is having its second fundraising event in the mountains to help support its facility, and the money raised stays in town.
Lisa Snyder, manager for the Mohave County Animal Shelter in Kingman, said they have an 86-percent live-release rate.
"It takes a lot to run a no-kill shelter," she said.
The shelter has special programs such as veterans and first responders being eligible to adopt a free dog. Senior citizens get a discount, and the shelter also offers low-cost vaccination clinics. The shelter can see up to 300 to 600 dogs come throughout the year.
"The more we raise the more we can help," Snyder said.
During the event Saturday, you can have the opportunity to engage with some of the dogs from the shelter and adopt when you fall in love with your next bestie.
"It's a different setting," Snyder said. "Sometimes people don't like to go into a shelter."
There will be puppies for adoption at $75 and adult dogs are $45. If you are looking for a companion for your dogs, the shelter suggests bringing your dog for a meet and greet.
There will be a costume contest for the pups and a half-mile walk with your canine companion on one of the trails. It's a $25 registration fee for the walk.
"If you don't have a dog then we can rent you a dog," Snyder said.
At the event there will be food from Hooch's Barbeque, and Black Bridge Brewery will provide the beer for those of age. Coca-Cola, Pepsi donated sodas for sale. The children can get their faces painted and enjoy a bouncy house. There will also be a kissing booth for a smooch from some puppies or a goat.
Mohave County Sheriff's Office will have K-9 unit demonstrations, and Kingman Police Department will have information about dogs in hot cars and its animal control division.
There will be raffle prizes such as a pressure washer, beauty baskets, restaurant discounts, and tickets for the OdySea Aquarium in Scottsdale. Kingman Regional Medical Center, UniSource Energy Services and True Value have sponsored the event.
All pets must be on a leash during the event, which takes place from 10 a.m. to 4 p.m. at Hualapai Mountain Park Recreation Area I.