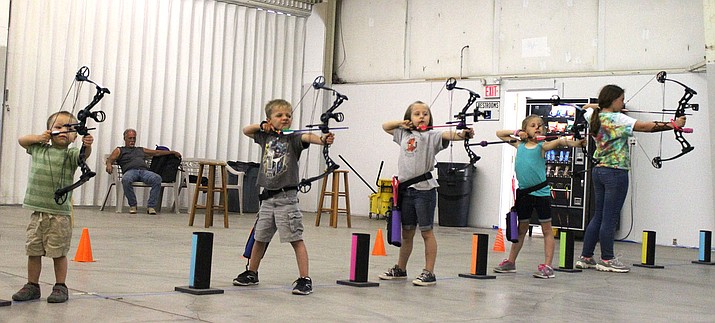 Photo by Beau Bearden.
Originally Published: May 13, 2018 12:23 p.m.
The Inside Out Archers host weekly shoots Thursday at the fairgrounds. Children start at 5:30 p.m. for a cost of $5, and adults are at 6:30 p.m. for $15. A child shoots free with each paying adult. For more information, check out facebook.com/insideoutarcherykingman.