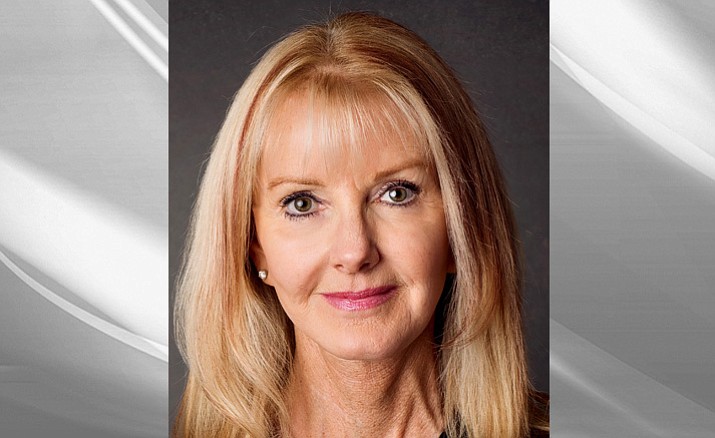 Originally Published: May 16, 2018 3:03 p.m.
KINGMAN – Councilwoman Vickie Kress has decided not to run for a Council seat in the upcoming election for multiple reasons, the first of which is the time commitment associated with being on Council.
"It took a long time to decide, a really long time, it was a difficult decision," Kress said. "I primarily made the decision for personal reasons, and that is the amount of time I dedicate to being on the Council with extraneous meetings, with council meetings, with research."
Lots of time went into her deciding to fill the vacancy on Council back in March, and her decision not to run is reflective of what she's learned about Council processes during her time as a councilmember.
"I took a long time in deciding if I would even apply for the midterm council seat, that took me a long time to decide and that was only a year and eight months commitment," she said. "And I wouldn't ask the voters to vote for me and then not be positive that I'll be here in four years."
Kress decided to fill the vacant seat because of what she thought she could do for the community. While she moved away for some 30 years, to her, Kingman has always been home. She wanted to be a voice for Kingman's citizens, voting as she believed they would vote.
Kress thought she could be "somewhat of a bridge between two coalitions." Unfortunately, she doesn't think that goal was accomplished.
"I think you could ask anyone who pays much attention and they would say 'no, that hasn't happened,'" Kress said.
The perception of open meeting law violations also played a small part in her decision. She thinks Council needs to be mindful of splintered quorums.
"I think council people need to be extremely careful about that because even if that is not a fact, it's a perception," the councilwoman said. "And then the citizens, when they're speaking before we vote on an agenda item, many times the citizens don't feel like they're heard and that they're really listened to. And I don't think that's right."
She's thankful for the opportunity to be on Council, and said she's met lots of people throughout her role as a councilmember that she would not have met otherwise. Kress is appreciative of the time and effort those citizens put into learning more about the inner workings of the City and its Council, and encourages all citizens to become more informed.
Her advice to incoming councilmembers: "Do what you think is right."
"My advice for anyone coming into a new council seat is to believe in their own opinions and that of the citizens, and do what they think is right for the town," she said. "Not because you have pressure from three other councilmembers looking at you and waiting to see how you're going to vote, but vote with what you think the citizens really want."