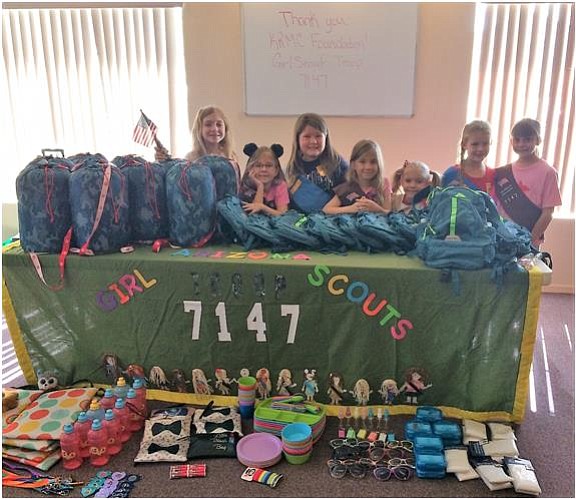 Originally Published: May 28, 2018 5:59 a.m.
In 2018, Troop 7147 applied for a donation from Kingman Regional Medical Center Foundation for camping and hiking supplies. As a part of their ongoing community improvement, the application was approved.
The donation allowed us to buy supplies that otherwise would have taken years of cookie sales to purchase. The girls were able to purchase hiking gear, sleeping bags, and supplies to create first aid and survival kits. We will be able to start outdoor trips this year, learning about the wild and safety.
Thank you KRMC Foundation for your generosity and support of our community.
Lori Grant
Troop Leader 7147