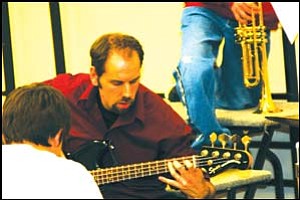 All that jazz: Mike Schreiber is the music program director at Black Mountain School. Here, he demonstrates a few bars of music for his eager students. Schreiber has initiated a jazz program at the school to prepare students for jazz band at the high school level. GVG Photo Courtesy of David Rivedal
Stories this photo appears in:

For students at Black Mountain School, it's reading, writing 'rithmetic and all that jazz.