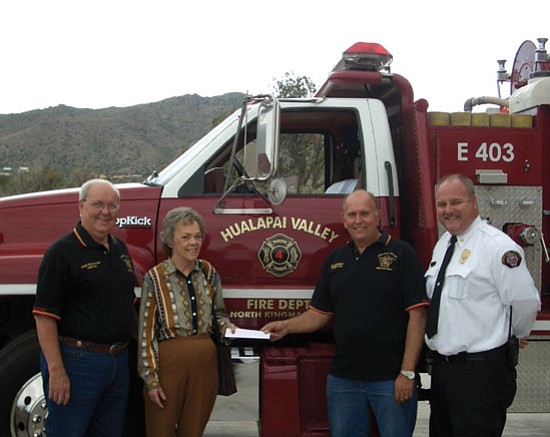 COURTESY/ HVFD
Resident Patti Lewis hands a $10,000 check to HVFD Board Clerk Ed Schrum to buy property for a new fire training facility at the Antares Road Fire Station. HVFD Board Chair Jimmie Bodenhamer, left, and Fire Chief Wayne L. Eder look on.
Stories this photo appears in:

Hualapai Valley Fire District has some breathing room.Local resident and former District Board of Directors Chairwoman Patti Lewis recently donated $10,000 to the district to help purchase two lots of approximately one-third acre each adjacent to the district's Valle Vista/Antares Road Station.