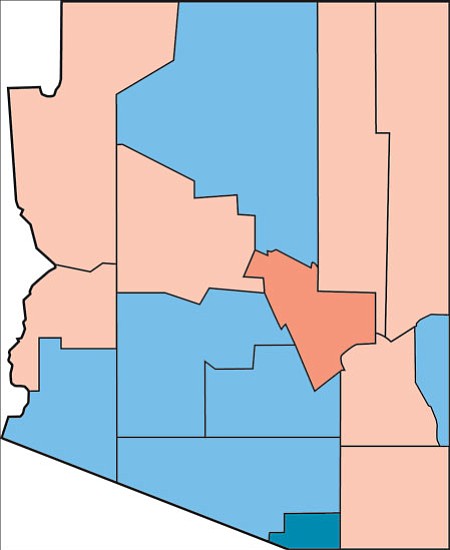 Photo Illustration by DAVID SULLIVAN/Miner.; Data courtesy New York Times, exit polls conducted by Edison/Mitofsky
While most counties outside of the South Central United States voted more Democratic this year than in 2004, several Arizona counties bucked the trend. In Mohave County, Democrat Barack Obama managed only 32.5 percent of the vote, compared to John Kerry�s 35.4 percent four years earlier.
Stories this photo appears in:

Democrats reflect on recent election
EDITOR'S NOTE: This is the first in a two-part series concerning the Democratic Party in Mohave County. This segment addresses past and current elections. The next will look at the party's future. Watch for a similar series on the Republican Party.
By James Chilton
November 20, 2008