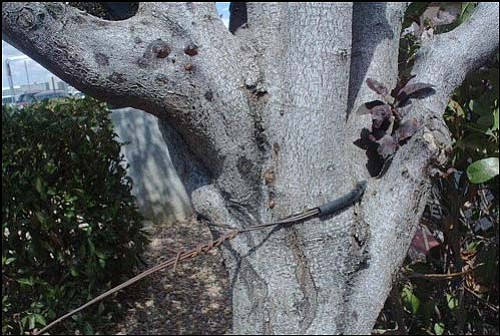 LINDA REDDICK/Courtesy
This wire and rubber tubing should have been removed several years ago. The tree has grown into the wire, causing stress lesions and pockets of oozing sap.
Stories this photo appears in:

In most of Mohave County where elevations are less than 5,000 feet, October and November are two of the best months to plant a new tree. By planting in early fall, you are encouraging a healthy root system to develop.
By Linda Reddick
October 19, 2008