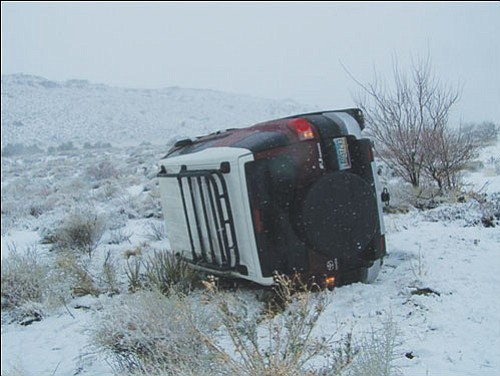 Courtesy
One of the casualties of Monday morning's snow showers, this SUV driven by a Meadview resident reportedly hit an embankment and flipped onto its driver's side after losing traction on a patch of ice along Stockton Hill Road north of Kingman Monday. According to the Mohave County Sheriff's Office, the woman was taken to Kingman Regional Medical Center with injuries to her head and back.
Stories this photo appears in:
Benjamin Franklin once called death and taxes the only two certainties in life. But were he alive today, the founding father might add "and traffic accidents whenever it snows in northwest Arizona."
By James Chilton
February 10, 2009