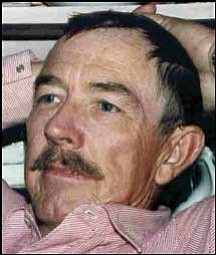 George P. 'Jody' LaRue
Stories this photo appears in:

Don't grieve for me, for now I'm free; I took his hand when I heard him call.Jody LaRue was born April 16, 1939, in Jerome Ariz., to Herschel Clinten LaRue and Hazel Lovilla Brown. He was taken to heaven on Tuesday, Jan. 6, 2009. George, better known as "Jody," is survived by four children, Mindi, Choyce, Richard and Danny; two stepchildren, Josh and Stefanie; 14 grandchildren; and a sister, Mary, and brother, Jim. Jody had one niece and four nephews.