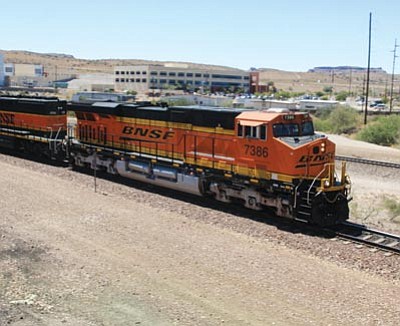 JC AMBERLYN/Miner -- A train passes through Kingman Friday afternoon. The Kingman City Council will consider tonight whether or not to look into establishing a quiet zone along the city's three at-grade railroad crossings, which would allow trains to pass through downtown Kingman without having to blow their horns.
Stories this photo appears in:

Fireworks are all but guaranteed at tonight's Kingman City Council meeting - after all, they're right there on the agenda, which is itself one of the largest Council has tackled in months.
By James Chilton
August 16, 2010