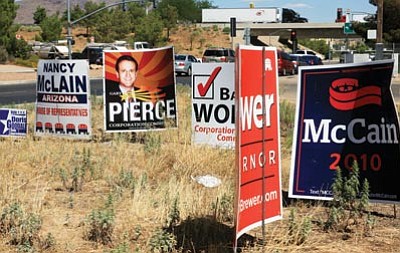 JC AMBERLYN/Miner -- Several candidate's signs photographed in a vacant lot along Stockton Hill Road and I-40 on Friday. The primary election is Tuesday.
Stories this photo appears in:
Miner continues review of candidates in Tuesday's primary
Note: This is the second of a three-part series looking at candidates up for election in Tuesday's primary. This segment continues the review of candidates for governor.
By Suzanne Adams-Ockrassa
August 23, 2010