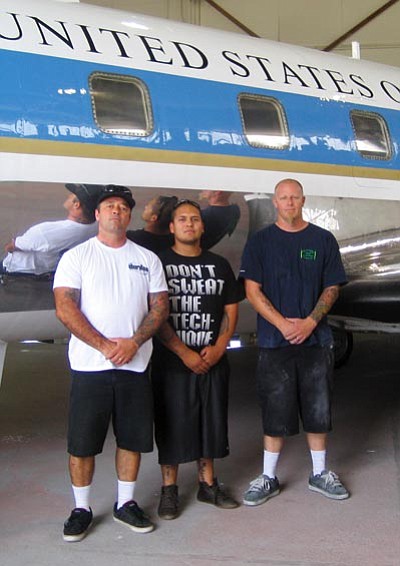 SUZANNE ADAMS/Miner -- From left, Barry Oloizia, Miguel Vazquez and Sean Straube were part of the crew that repainted a Lockheed JetStar that was used during the Lyndon B. Johnson presidency. Not pictured is Heather Stout. The crew had to chemically strip the old paint off the plane, polish the aluminum frame and then repaint the plane using the presidential paint scheme.
Stories this photo appears in:

Straube's Aircraft Services restored the paint job of the Lockheed JetStar.
By Suzanne Adams-Ockrassa
July 28, 2010