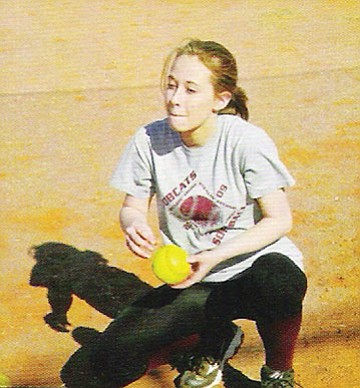 SHAWN BYRNE/MinerGabby Huffer participates in a KMS softball drill, and fellow KHS incoming freshman Skyler Burgess rolls out to pass during summer school football class at KHS.
Stories this photo appears in:

Burgess, Huffer ready to play ball for Bulldogs
Though Gabby Huffer and Skyler Burgess attended different middle schools, they share a common passion of putting teammates first.Burgess was a three-sport athlete for White Cliffs Middle School, where he played football, basketball and baseball. He's looking forward to his first football season at Kingman High.
By Shawn Byrne
July 30, 2010