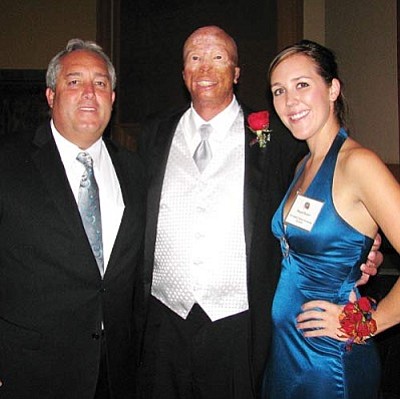 CourtesyJoseph Dorner (left), Jason Schechterle and Megan Dorner are pictured at the 4th Annual Jason Schechterle Ball sponsored by the 100 Club of Arizona.
Stories this photo appears in:
Megan Dorner has been awarded the Infinity Medical Services Scholarship.Megan, a 2006 Kingman High School graduate, is a senior at the University of Arizona majoring in Speech, Language and Hearing Sciences with a minor in Special Education. She is the daughter of Joseph and Gretchen Dorner of Kingman.