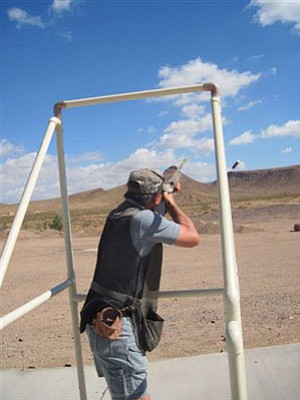 DON MARTIN/For the MinerAl Daum shows the proper form to shoot at a target while participating in 5 stand. This shotgun sport is open to the public at the Mohave Sportsman Club's Seven Mile Hill shotgun facility.
Stories this photo appears in:

Now that the first part of dove season is over, I suspect that many of you were humbled by the fact that you had to shoot a lot of shotgun shells to bag a few of those gray, desert speedsters.Not all is lost, however. You'll get another chance at these feathered targets when dove season re-opens in November.
By Don Martin
September 22, 2010