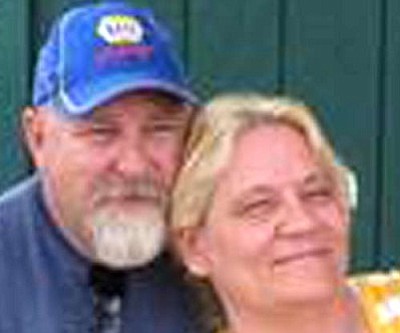 Ricky Allen & Valerie Jean Kemery
Stories this photo appears in:
Ricky Allen Kemery, born March 19, 1952, and Valerie Jean Kemery, born Jan. 12, 1954, died Monday, Aug. 15, 2011. They lived in Auburn, Ind., before moving to Golden Valley in 2000. They were married for 33 years.Ricky was a U.S. Army Veteran of the Vietnam War.