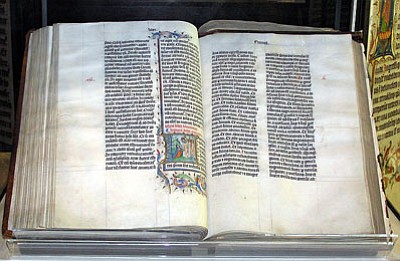 Photo by Adrian Pingstone/commons.wikimedia.orgEarly editions of the Bible were handwritten in Latin. Even with the many printed English editions today reading the Bible may seem intimidating. I was introduced to the One Year Living Bible, and I decided, once and for all, that I would read this easier-to-decipher, paraphrased edition, no matter what.
Stories this photo appears in:

My dad, and consequently I, grew up in households where the Holy Bible was not read, lest we of uneducated stature regarding languages and customs of biblical times misinterpret God's Word.
By Dianne Wilson
December 23, 2011