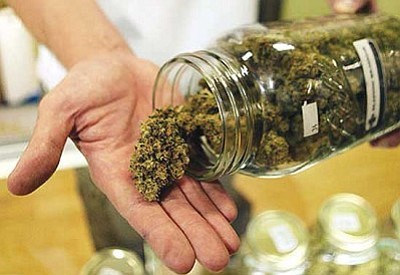 Courtesy photoAccording to the latest draft of the state's proposed medical marijuana rules, dispensaries must be at least 500 feet from the nearest school. There are no state rules regarding how far away a dispensary must be from a residential or commercial area or from a church.
Stories this photo appears in:
The Board of Supervisors unanimously approved, with one change, an amendment to the county Planning and Zoning Ordinance for medical marijuana dispensaries. District II Supervisor Tom Sockwell asked that the rules on how far away a dispensary could be from a school or church be changed to reflect the state's standards.
By Suzanne Adams-Ockrassa
February 10, 2011