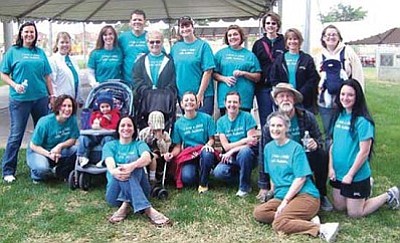 CourtesyMembers of Parenting Autism Challenges Together pose following the Autism Speaks Walk in Las Vegas in 2009. PACT joined 1,200 walkers at Sam Boyd Stadium for the 5-kilometer walk to raise money and awareness for autism.
Stories this photo appears in:
Crystal Miller used to be like most people: She'd see a child throwing a temper tantrum in public, roll her eyes and question the parent's ability to control their kid.
By Erin Taylor
January 27, 2011