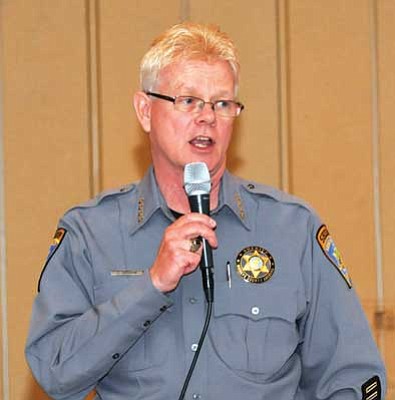 BUTCH MERIWETHER/CourtesyMohave County Sheriff Tom Sheahan briefs more than 70 members and guests at the Mohave County Republican Forum Wednesday night. Sheahan covered a myriad of law enforcement matters he, his deputies and other Arizona law enforcement agencies deal with.
Stories this photo appears in:

Sheriff briefs public on ATF's gunrunning operation.
By Butch Meriwether
November 11, 2011