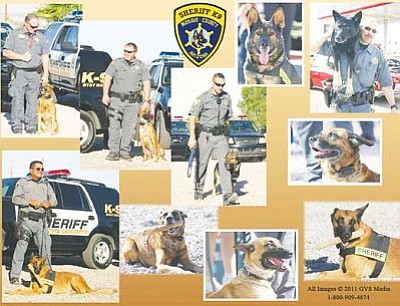 CourtesyThe Mohave County Sheriff's Office is selling K-9 calendars to benefit the department's dog program. A K-9 and its handler will be on hand at Cliff Findlay Auto this Saturday for public demonstrations.
Stories this photo appears in:

Police dogs, handlers to sell calenders at Findlay Auto Center anniversary bash
Two demonstrations by the Mohave County Sheriff's K-9 unit will be a part of a celebration Saturday at a local auto dealer.
By Erin Taylor
November 18, 2011