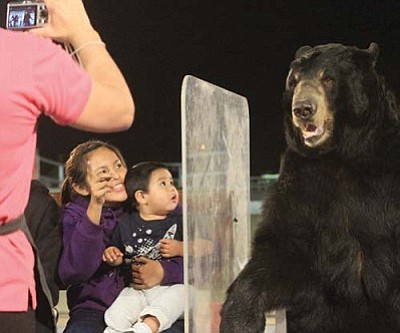 JC AMBERLYN/MinerThis photo, featuring guests of the Jordan World Circus posing with a black bear, appeared in the October 17 edition of the Miner.
Stories this photo appears in:

I couldn't believe my eyes when I saw the photo on the front page (Oct. 17 KDM) of a woman with a child sitting on one side of a barrier and a bear on the other. Does she think that a barrier of that size would hold a bear?