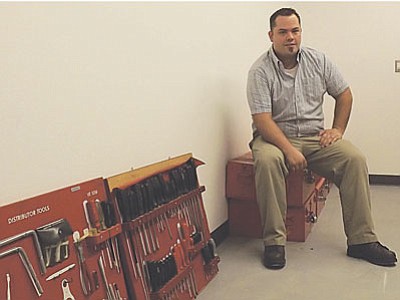 AHRON SHERMAN/Miner
Instructor Justin Martin is head of the new Lee Williams High School Transportation Technologies lab.
Stories this photo appears in:

Before he moved to Kingman, Justin Martin worked for the North Slope Borough in the Arctic region of Alaska. His job duties included traveling the North Slope in a puddle jumper, carrying his own tools and visiting towns to fix state-owned equipment.
By Ahron Sherman
August 22, 2012