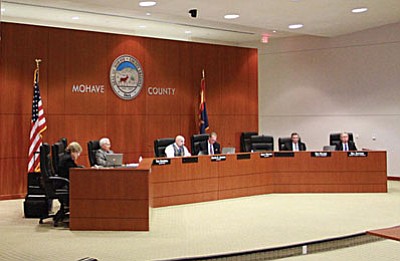 JC AMBERLYN/Miner
The Board of Supervisors listens to suggestions from the public about what to do with the Arnold Plaza Building Tuesday. The Board has authorized staff to award a contract to tear the building down.
Stories this photo appears in:

Board voids Lewis Equipment's contract for demo, staff to award new contract
The demolition of the Arnold Plaza building on Oak Street continues to cause issues for the county. The Board of Supervisors continued an item on Tuesday's agenda that would have canceled one contract to demolish the building and award it to another company because the supervisors wanted more time to look over the details.
By Suzanne Adams-Ockrassa
January 12, 2012