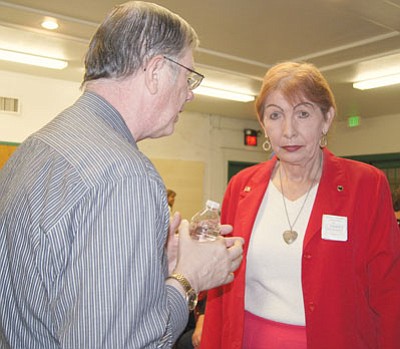 HERBERTA SCHROEDER/CourtesyCouncil hopeful Janice Palmer speaks with Councilmember Richard Anderson at a candidate meet and greet hosted by the Powerhouse Visitors Center last week.
Stories this photo appears in:

Event allows candidates to speak freely, Janice Palmer says
Refreshments: check. Music: check. All of the candidates running in Kingman's primary election: no dice.
By Ahron Sherman
January 25, 2012