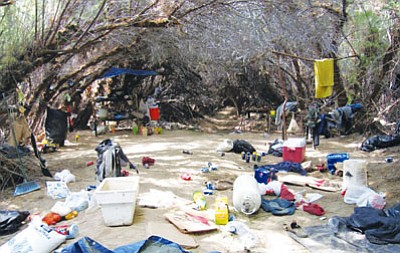 BLM/CourtesyOfficials found 12,000 marijuana plants and a fairly large mess on BLM-owned land south of Wikieup. Four men have been charged in the case.
Stories this photo appears in:

The Bureau of Land Management said it would lead the cleanup and rehabilitation of an area south of Wikieup that was destroyed by four Mexican nationals and the 12,000 marijuana plants they were growing on BLM land.
By Erin Taylor
July 18, 2012