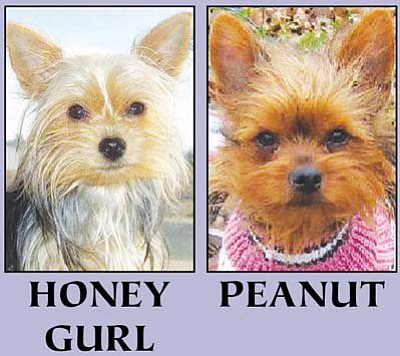 Stories this photo appears in:
Judge's order of $15,000 in restitution small comfort to Kingman dog owner
Susan Piccinino just couldn't hold on. She had already watched as one of her teacup Yorkies was dragged off into a neighbor's yard by an overly aggressive Great Dane. Now she struggled with a second dog that held another of her Yorkies in its jaws. She pulled one way, but the Great Dane pulled back harder. The Yorkie's screams were unbearable, she said, as the 80-plus pound Great Dane maintained its grip on the tiny dog.The Great Dane won.
By Erin Taylor
November 8, 2012