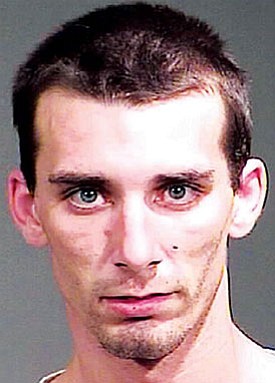 Jacob Lyon
Stories this photo appears in:
Dogs, homeowner send him scrambling back the way he came
A suspect running from police jumped into a backyard where he was confronted by a homeowner and his two dogs Tuesday afternoon.The suspect, identified as Jacob Lyon, who turns 22 this month, was a passenger in a car stopped in the area of Willow and Kino avenues around 12:30 p.m., said Capt. Rusty Cooper. Lyon had several warrants out for his arrest, Cooper added, which could explain why he decided to run.
By Erin Taylor
October 17, 2012